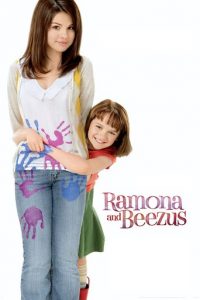 Ramona and Beezus
- -
---
Ramona is a little girl with a very big imagination and a nose for mischief. Her playful antics keep everyone in her loving family on their toes, including her older sister Beezus, who's just trying to survive her first year of high school. Through all the ups and downs of childhood, Ramona and Beezus learn that anything's possible when you believe in yourself and rely on each other.
Photos
Storyline
---
---
Details
Box Office
Company Credits
Technical Specs
by Ginger

This adorable, imaginative adventure is fun for everyone. The movie portrays the story of third grader, Ramona Quimby, from Beverly Clearyäó»s popular books designed for children of the same age. Ramonaäó»s adventures provide uplifting comedy and family fun times. The central theme of the story is about being who you really are and being true to yourself.

The story is good for children of all ages, but would be more interesting for those around the age of the main character. Children from 1st to 5th grade would be more than likely to find this to be an entertaining film. It is about building relationships and contains many instances of positive family interaction. The movie makes a good role model that sends the message that nothing is impossible if you set your mind to it.

This movie would be best followed by a trip to the ice-cream store for some mint chocolate chip and a smile because you will feel so good coming out of the theater that you donäó»t want it to end.