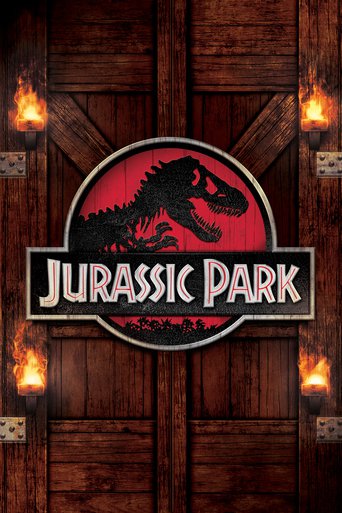 Jurassic Park
- -
---
A wealthy entrepreneur secretly creates a theme park featuring living dinosaurs drawn from prehistoric DNA. Before opening day, he invites a team of experts and his two eager grandchildren to experience the park and help calm anxious investors. However, the park is anything but amusing as the security systems go off-line and the dinosaurs escape.
Photos
Storyline
---
---
Details
Box Office
Company Credits
Technical Specs
Jurassic Park is a widely appreciated movie which came out in

1993 based on the Michael Crichton novel of the same name. It

is a staple among many family DVD collections due to its subject

matter of dinosaurs, which have attracted the imaginations of

children for many years. The film received a PG-13 rating for

intense science fiction terror.

The science fiction focus of Jurassic Park was a draw for not

only children but filmmakers as well. At its time, the movie opened

up a new world of CGI effects which have influenced many films

since. As a result, fantasy movies lovers are often rating it

as integral a part of their DVD collections as the children who

grew up with it.

When Jurassic Park came out, many critics felt that it sacrificed

too much of the potential intensity it could have held in order

to remain a family friendly movie. However, it does have its fair

share of blood, violence, and even a few curse words which leave

it firmly deserving of its PG-13 rating.

The two sequels to the film also share its PG-13 status.

It is possible to purchase all three as part of a DVD trilogy set.