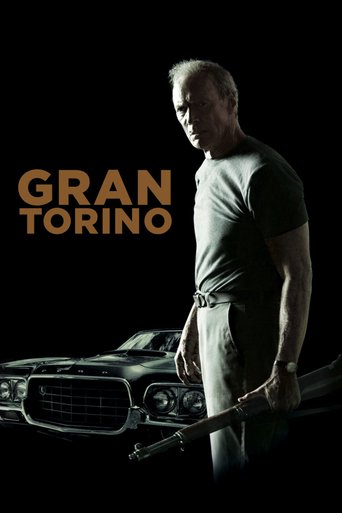 Gran Torino
- -
---
Walt Kowalski is a widower who holds onto his prejudices despite the changes in his Michigan neighborhood and the world around him. Kowalski is a grumpy, tough-minded, unhappy old man who can't get along with either his kids or his neighbors. He is a Korean War veteran whose prize possession is a 1972 Gran Torino he keeps in mint condition. When his neighbor Thao, a young Hmong teenager under pressure from his gang member cousin, tries to steal his Gran Torino, Kowalski sets out to reform the youth. Drawn against his will into the life of Thao's family, Kowalski is soon taking steps to protect them from the gangs that infest their neighborhood.
Photos
Storyline
---
---
Details
Box Office
Company Credits
Technical Specs
Gran Torino is a 2008 movie produced, directed by and starring Clint Eastwood. The film was released on DVD and Blu-ray in June 2009.

The movie is rated R due to language and some violence. Children under seventeen should have parents present during viewing, but the film is not recommended for young children.

This movie deals directly with racial discrimination and gang violence which may lend to productive discussions with older children such as teens but parents should be cautioned about the strong language.

The DVD and Blu-ray release includes bonus materials and special extras, including a piece on the relationship between manhood and cars. The extra features have not been rated.