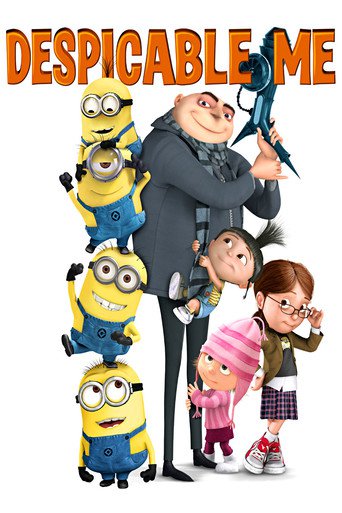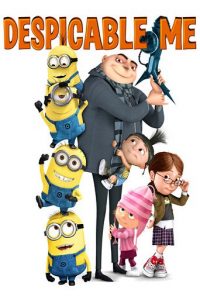 Despicable Me
- -
---
Villainous Gru lives up to his reputation as a despicable, deplorable and downright unlikable guy when he hatches a plan to steal the moon from the sky. But he has a tough time staying on task after three orphans land in his care.
Photos
Storyline
---
---
Details
Box Office
Company Credits
Technical Specs
by Ginger

This animated delight has everything that a classic good versus evil story needs. Gru, a despicable evil villain with his army of minions plot to steal the moon. The only thing stopping him is the ultimate superheroäó_..and three cute little orphan girls who happen to see him as Daddy material. Gru is torn as he tries to fulfill the dual role of evil villain and Dad to these three adorable little girls.

The flick is good for all ages and has nonstop laughs, but what would you expect from the creators of Ice Age. The movie does have many stylistic similarities to Ice Age, including the running gags and comedic style. The bad guy is the good guy, but in the end, he cannot stay bad for long. The story brings out the cute in the evil villain, but it does not teach that being bad is good. The bad guy always suffers some punishment or consequence for his evil deeds.

The 3-D effects are excellent. This is a must see for children of all ages. They can take their parents along too!